Julissa Vásquez Benites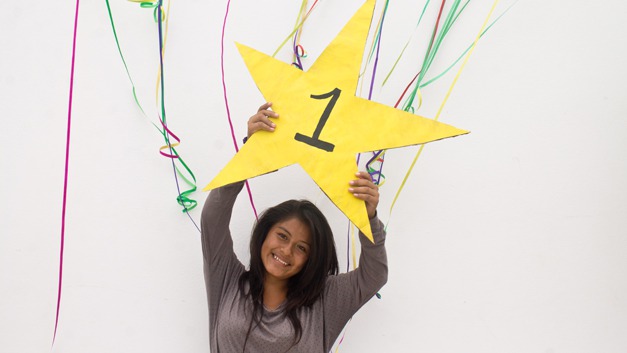 "My goals for 2017 are to get first place in my high school and to get green points so I can come along on the next FairMail trip"
Career earnings:
€

196.00
Julissa in February 2017:
One of my highlights for 2016 was to enter FairMail, as it was something that I wanted a lot. I was very happy that I got a second opportunity. I was also very happy to be selected to participate in the YMCA youth camp as it allowed me to relate to others, get to know new people and to learn new things.
One of my lows in 2016 was that it was a year loaded with responsibilities. In the beginning it was a bit chaotic until I managed to get myself organized. I also let myself get carried away by my emotions during some activities. That made me act too hastily and not take the correct decisions.
My goals for this year are to get first place in my high school. And to get green points so I can come along on the next FairMail trip to Cajamarca and that way get a new experience in life.
Julissa in August 2016:
My name is Jhenny Julissa Vásquez Benites, I am 16 years old. I live in El Milagro, Trujillo, with my mother, her husband, my brothers, sisters and grandparents. I am in the 4th class of the secondary school called Julio Gutiérrez Solari. I also participate in the YMCA since 2 years, I go there to learn how to play the guitar, drums and also bakery things like making bread and bonbons. In that institution I get trainings and they help me to improve my selfesteem and to grow personally.
My parents used to work in garbage recycling but now they stopped with that as the government is going to move the garbage belt to another place. So now my mother has no work and she is a housemother and she also gets a training from the municipality to become a home based recycle worker for which she will be paid. My grandparents used to raise pigs and now they have a bigger farm and they take care of the animals.
My mother's dream is to see all of her children as professionals, My grandparents want to have the whole family close and together. My brother Carlos is not going to school now but next year he will re-start school on a weekend school. I help at home with the household tasks like cleaning and cooking as I am the oldest daughter.
My family comes from Huamachuco which lies in the mountains. We came to Trujillo because my grandfather had a piece of land and he gave that to us to live on.
I like playing basketball, reading and listening to music. I would like to become a psychologist and to study nursing also. In FairMail I want to develop my creativity, learn to apply new values and take good photos, to also earn money for my future.
Julissa in July 2016