Juan Carlos Cabellos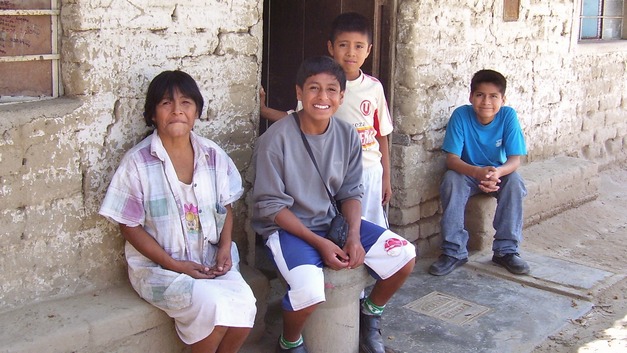 "I hope with all my heart that I will make my dreams come true. It might be hard, but not impossible."
Career earnings:
€

6,893.89
Juancarlos in January 2012:
Thanks to my earnings in FairMail, last year I have entered an institute to become a chefcook. I am also very happy that I have bought a second hand oven to bake pizzas. At the end of this year I really hope to gather more things for my future pizzeria, because I want to start my own business. After finishing this school I also want to study english.
Juancarlos in January 2011:
I used to sell sweets on the street, sometimes spending the night there as well. I decided to change my life and with a friend I found a social project that gave me somewhere to sleep.
When I was searching for ways to earn money, I found out about FairMail. Now I have a job and I'm saving to open my own restaurant. I think that a "fusion" restaurant will be very popular!
Juancarlos in 2008:
Hi, my name is Juan Carlos. I am from Paijan and I like taking pictures. I am 15 years old. I live in the Mundo de Niños* house in Huanchaco. My dream is to become a great photographer and am thankfull for all the help they gave us and to Fairmail.
The money that I make from the pictures helps my family and also to study. My favourite sport is surfing and my parents are called: Seberino Gonzales Briceño and Maria Cabellos Grados. I want to study to become a famous chef cook, but for the time being I am studying computer sciences and information in CETPRO Huanchaco. I have 5 brothers and they work in Paijan. I hope that when I finished studying and taking pictures with Fairmail I will be able to be with my family again. I hope with all my heart that I will make it. It might be hard, but not impossible. As they say "He who searches will find it". I will keep looking untill I find it. And I hope you will also stay on the right track acheive something in life. Never give up on your dreams and you will achieve them!

*for more about the kids in the boys home Mundo de Ninos, see www.mundodeninos.org.
(the staff says about the boys: they are brave and have the will to change their lives. They come from a surrounding of drugs, criminality and other sorts of antisocial behavior but they are doing their best to integrate in the life of this home, to respect its values and rules, to go to school and to search for a personal and professional future).
Previous
photographer
Joued