Medalit Gamboa Rodriguez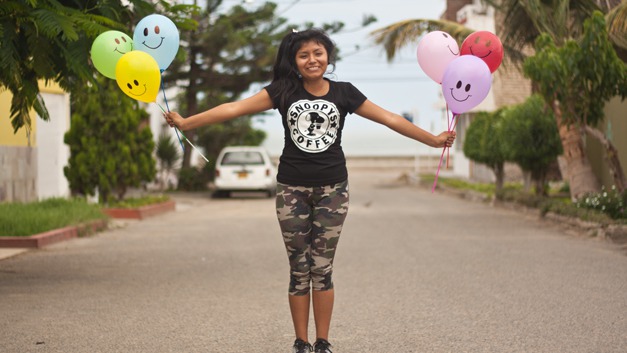 "My goals for 2019 are to improve my English, go on the last photpgraphy trip (before I leave FairMail) and do more sports."
Career earnings:
€

1,081.75
Medalit in October 2018:
This last year has been very challenging for my family. A little longer than a year ago, my mother passed away and my father, my brothers and I had to readjust to a "new normal". Things were tough at the beginning but now we are coping pretty well. When my father is at work I take care of my younger brothers, which is something that is helping me become a more responsible person.
What makes me really happy is that we are renovating our house. It's a building site at the moment, not more than a set of walls and a temporary roof, I know it'll take a long time but it's a family project that is bringing us closer one another.
I am now in fifth grade and I hope to finish this school year successfuly, I know this would make my father proud of me.
I stopped with Karate classes but I now have a YouTube channel with a couple of friends where we upload videos for people of our age. I really like being part of this group.
In FairMail things are going well, I had the opportunity to go on three photography trips and I had the best fun. I also took a lot of pictures that I hope will become cards soon.
Medalit in February 2017:
One of my highlights in 2016 was that I went to a new school. I got better grades there, learned a lot of things and met new people that are now my Friends. I also took some really good photo's that made it to FairMail postcards. I was very happy about my positive results.
One of my lows in 2016 was that I got a lot of red points and therefore was not allowed to travel with the FairMail team to Tarapoto. Also in my first semester I got a high grade for mathematics which made me overconfident during the second semester. Therefore I failed the course in the end.
My goals are to get a lot of new FairMail postcards and have a lot of fun during the warm up games. In my family I want to help as the oldest daughter, have a good relation with my parents, play with my smaller brother and sister and help them with their homework. In school I want to get good grades and excel in all courses to that my parents can be proud of me.
Medalit in August 2016:
Medalit in December 2015:
Medalit in November 2015:
To get into FairMail me and 3 friends had a trial period of one month after which only 2 would be able to enter. Why did they choose me? Because of my character, my punctuality, my honesty and a complied will all the rules and requisites.
So I was one of the girls that got in! That made me feel very happy because I like to take pictures. Now I have many friends and I get to share new experiences with the volunteers. It has become like a second family for me.
Sometimes I have problems in my family because of my mothers illness (she has cancer) which means I have to take the role of being the mother, dress my brother and sister, make sure they go to school in time, clean the house etc. But when I get to FairMail everything changes. I have fun and laugh a lot.
The other day I was trying to take pictures of an idea I had with feathers in the air. Wooo, that was very difficult… but I know that if I try hard I can do it and take a very cool photo !!!!
In my home everything is okey now. My parents tell me stories about how I was when I was smaller. When I was still living in Tumbes until I was 3 I always washed the dogs in the ocean. But my mother is very sick, but I know she can make it. With the help of my family. I play a lot with my little brother and sister, we make a lot of noise and uff….
In school I am fine too. I like physical education because we have to run, play volleyball, basketball. I have a passion for sport. I also practice karate in an academy. I have the brown belt now. My mathematics is a bit weak though as I don't like numbers. In the other subjects I am fine. I like to draw. I got second place in drawing and painting. I also like English, but only the singing and reading.
Medalit in May 2015:
My name is Medalit Mayde Gamboa Rodriguez. I was born on the 23rd of January 2000. I am 15 years old and I am studying in the "Modelo" high school. I am in third grade right now. I am thinking of joining the navy when I grow up or to study to become a computer system engineer.
I live with my parents in El Milagro*. My father works for DamPer as electrician and my mother is a house wife. She takes care of and teaches my smaller brothers.
I am a happy and fun person to be with. I like to spend my time with Olenka and Angelica who are my best friends. I like to draw, sing, decorate my room and listen to music.
* Most children of recycling families in this village help out their parents searching the dump-located in the poorest part of town- for materials to sell. The organization YMCA (www.ymcaperu.org) runs an educational centre near the dump to stimulate children, teenagers and their parents to go to school and develop themselves. This centre is one of the places where Fairmail finds teenagers – Medalit is one of them- to participate in Fairmail, selecting them on motivation, punctuality and talent for photography.