About FairMail's Photography trips
What are FairMail photography trips?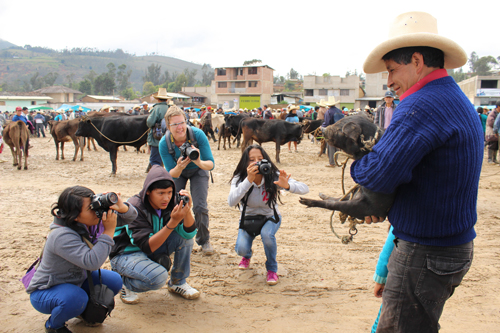 * Adventurous two-week group trips to authentic and hardly visited destinations in Northern Peru.
* Special because you travel with Peruvian FairMail teenagers with whom you take photographs of authentic local beauty.
* Meant for adventurous travelers with interest in photography, alternative tourism, fairtrade and of course in FairMail.
What does a FairMail trip look like?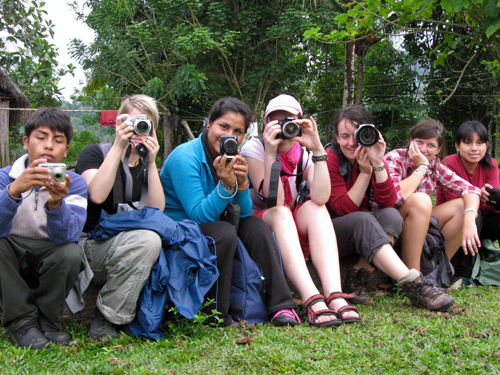 * During the first days you can acclimatize in the fishing village of Huanchaco in Northern Peru. During this period you will get to know FairMail and the teenagers. Also you will have time to visit the touristic attractions around Huanchaco.
* After that you travel by bus or train with the group days to one of the main attractions of the trip. Depending on the trip this can be: organic coffee farmers in the Andes, an eco-tourism destination in the cloud forest, a hill station the capital of the Northern Inca Empire, the Peruvian Amazon jungle or a rural community based tourism project near the highest snow capped peaks of the Andes.

* After arrival we make various daytrips during a whole week to beautifull and authentic destinations where you and the teenage photographers can share the joy of photography together. To take pictures walking is the best speed of travelling, therefor we do many hikes through rural and nature areas. On some days a few hours travel are necessary to get to a new village, thermal bath, ruines or forest we want to visit.
Why would you want to join us?
* You want a unique experience. The original thing about FairMail's photography trips are that you travel together with local teengers. Besides getting to know these talented, motivated and creative teenagers, you als get to know Peru through their eyes and their contacts. This is unique and rids you of the feeling of being a tourist.
* You want to support FairMail. With the payment for your trip we can also cover the travelling costs of one of the FairMail teenagers to come along. So the great thing about FairMail's photograhy trips are that you don't only treat yourself to a unique holiday, but also one of the FairMail teenagers. You also support us by sharing your western perspective on beauty with the teenagers. This way they get to understand better what the buyers of their postcards appreciate and are able to make better cards. Like this you are helping in a very relaxed but also very concrete way a talented teenager working seriously on getting ahead in life
* You want to be sure the trip will go ahead. The nasty thing about group travels is that the trip is only confirmed when there are enough applications. Not with FairMail though, upon your booking we guarantee the trip will go ahead.
Who else is coming on the trip?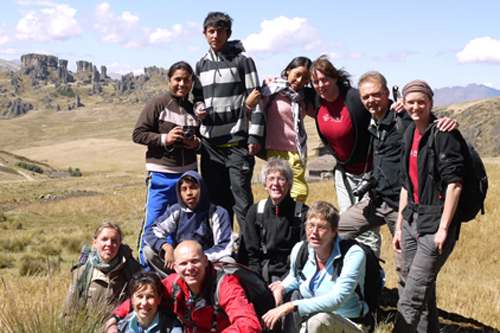 The photography excursions take place in little groups of between 8 and 12 participants. The groups generally consist of 5 Teenage photographers, one photography instructor (a long term FairMail volunteer, an English speaking travel guide, FairMail's local manager and a maximum of 5 foreign travellers.
The trip will go ahead no matter how many bookings we receive.
What is expected of you?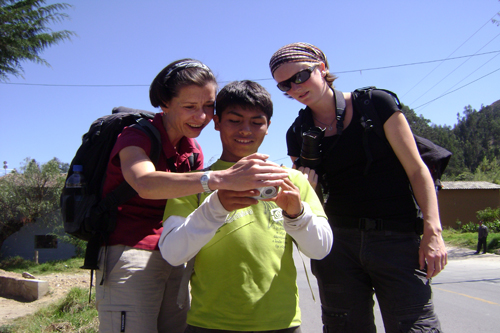 * Have an interest in photography. You don't need to be professional. We just don't want you to get bored!
* Like working with teenagers, give them attention and motivate them to improve.
* Altough there is no minimial Spanish level for the trips to Peru we do recommend you either learn some basic Spanish unless you are a very cheerful, outgoing and loving person.
* Have an open, friendly, positive and flexible personality.
* Have a good physical condition and resilience.