Chaima Badidi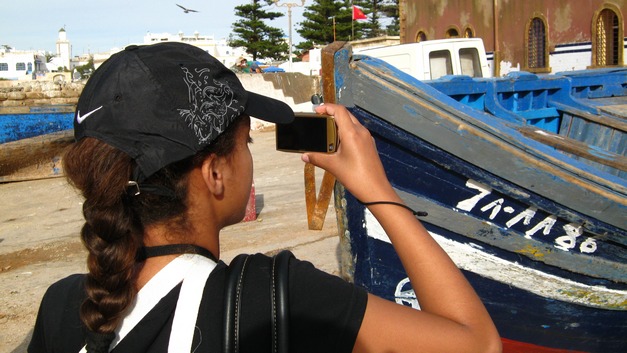 "In the future I would like to become, god willing, a gym teacher or a nurse"
Career earnings:
€

216.00
I am very happy with my participation in the FairMail Morocco project. I'm Chaima, I live in the Koutoubia neighborhood of Essaouira. I'm 14 and a half years old and I live with my family which consists of my mum, my dad and my brother who is between 19 and 20 years old.

My father and brother work at the port and my mother is a housewife.

FairMail came to Morocco to give to children in difficult situations photography courses, and through these classes, children can create pictures, print, and then sell them. And with the profits of the sale, children can continue their studies and achieve their dreams.

I like the photography course because I have learned many things that I did not know before.
In the future I would like to become, god willing, a gym teacher or a nurse.