Badre Boukhris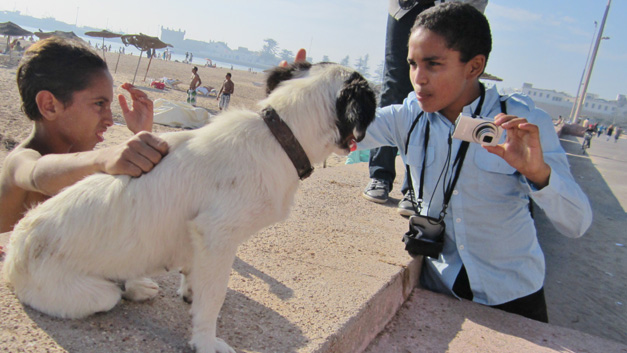 "Thanks to the sale of my photos, I can earn money to realize my dream of becoming a very talented photographer"
Career earnings:
€

159.00
In the name of God, the Merciful, the Compassionate.
My name is Badr, I'm 14, I live in Essaouira, rue Ibn Khaldoune. My parents are deceased, and now I live with my brother who is 24 years old.
I am very happy with my participation in the FairMail program and I want to thank the Association "Au Coeur de l'Amitie".

Thanks to this photography course, I met new people and I have new friends.

Today I am happy because thanks to the sale of my photos, I can earn money, and then I will realize my dream of becoming a very talented photographer.