Posted at 28 October 2014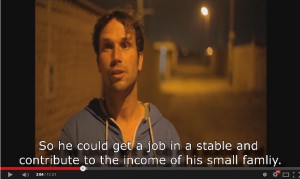 FairMail was featured in the Dutch television program called "Grensverleggers".
This national business TV channel is covering Dutch entrepreneurs running their social enterprises abroad to create social impact.
The 12 minute episode about FairMail shows the teenagers taking pictures for Ben & Jerry's corporate Christmas cards on the beach.
Below you can view the episode with English subtitles.
Would you like the teenagers to make pictures for your employer's Christmas cards? And at the same time have the chance to win a photography trip in Peru for you and a friend? Then click here and see how you can win.
Tags
:
Corporate cards
,
Peter
,
Television
,
Video
Share
Comments