About Fairmail
Our concept in 3 steps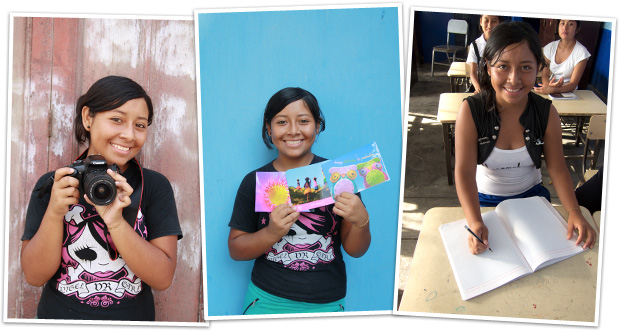 1.Teenagers take pictures during free photography classes.
2.FairMail sells their best photos on fair trade greeting cards.
3.The teenagers get 50% of the profit from their own photos to invest in their education.
FairMail is a social enterprise producing fair trade photo products.
The photos on FairMail products are taken by Peruvian teenagers. You see the face, name and age of the photographer on the back of each card. FairMail offers this youth photography training, a medical fund and guidance in making their future plans. The teenagers get 50% of the profits of the sale of their own photos to finance their housing and education.
FairMail dreams of a world in which ALL adolescents have equal opportunities to educate and develop themselves.
Read more about our mission and how FairMail works here.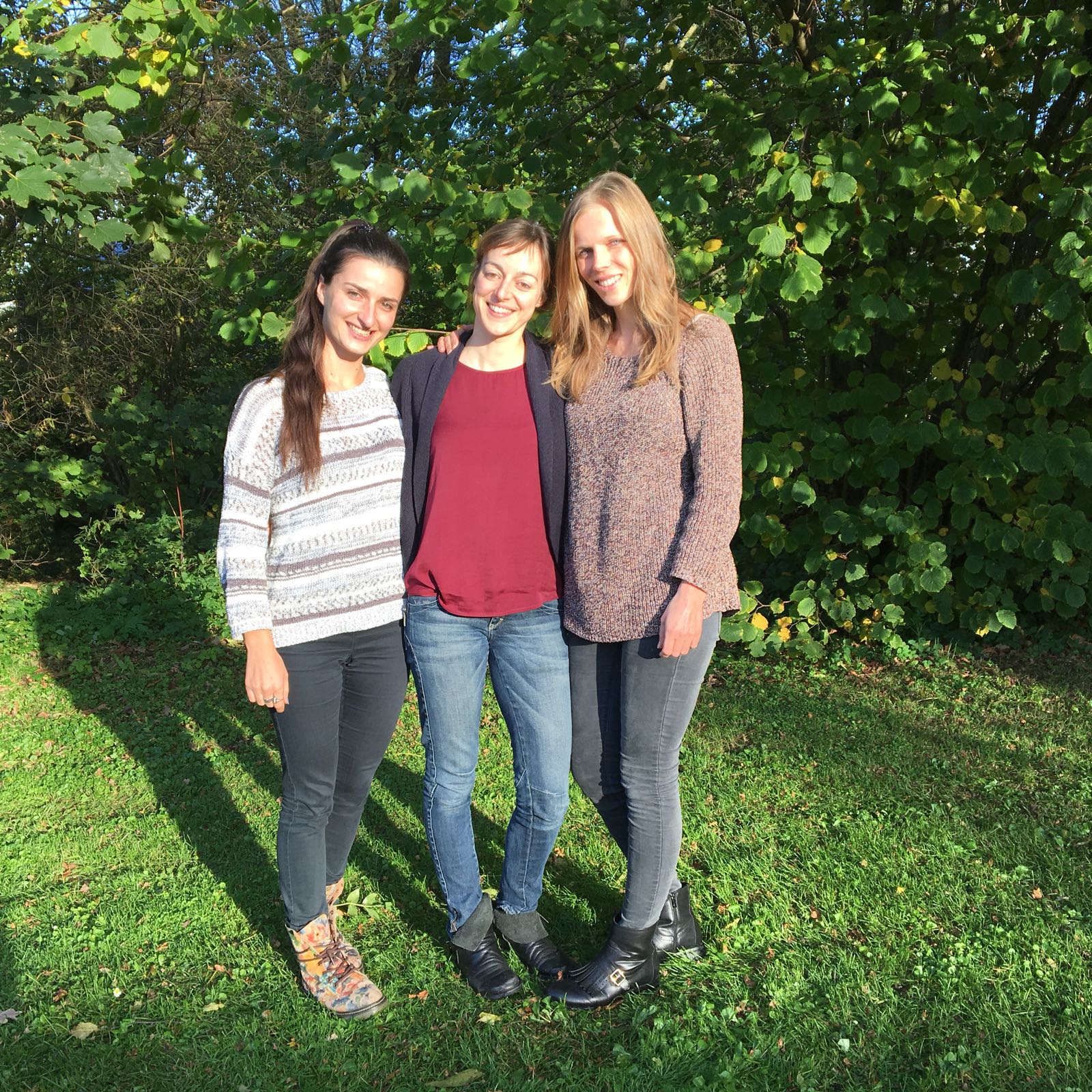 FairMail was founded by Janneke Smeulders and Peter den Hond in 2006. After successfully running the company for 10 years they felt FairMail needed new oxigen and it was time for them to move on and embark on new and exciting adventures.
FairMail is now run by former volunteers Kira Beck (Germany), Federica Micozzi (Italy) and Natalia Stehle (Germany) who met in Huanchaco for the first time in Septmebre 2015.
Kira works as a project manager responsible for Web-Marketing and IT-Development in a mid-size company close to Stuttgart, Germany. Thanks to her family's love for travel and adventure, she developed a global mindset and she is convinced that her vision of a better and sustainable future will be achieved by sharing knowledge, creativity and the principle of capacity building.
Federica is a freelance English and Italian teacher and translator based in Turin, Italy. She is a word nerd at heart, communication is her main area of expertise. She believes the world can be made a better place by creating and fostering dialogue among people of all faiths and backgrounds. She acknowledges that traveling is fatal to prejudice, this is why she never stops exploring.
Natalia studied International Social Work in Ludwigsburg. She is a passionate globetrotter and admires to capture her traveling experiences with photographs. Beyond Germany and Poland, her homecountry, she feels at home in Kenya, Indonesia and in Peru where she volunteered as part of her studies. Natalia has the interests of the environment at heart and she believes that international exchange and the sharing of knowledge can make the world a better place.
After their experiences as volunteers, they felt that their time in FairMail was, somehow, not over. Back to their countries, they kept in touch with FairMail, they engaged in different activities and became, eventually, sale agents. Receiving the email with the proposal of succeeding Peter and Janneke in the management of FairMail came as a total surprise to them to say the least!
In Peru the FairMail office is run by our co-managers Anidela Rios Pizan and Maria del los Angeles Acevedo Bobadilla (both former teenager photographers).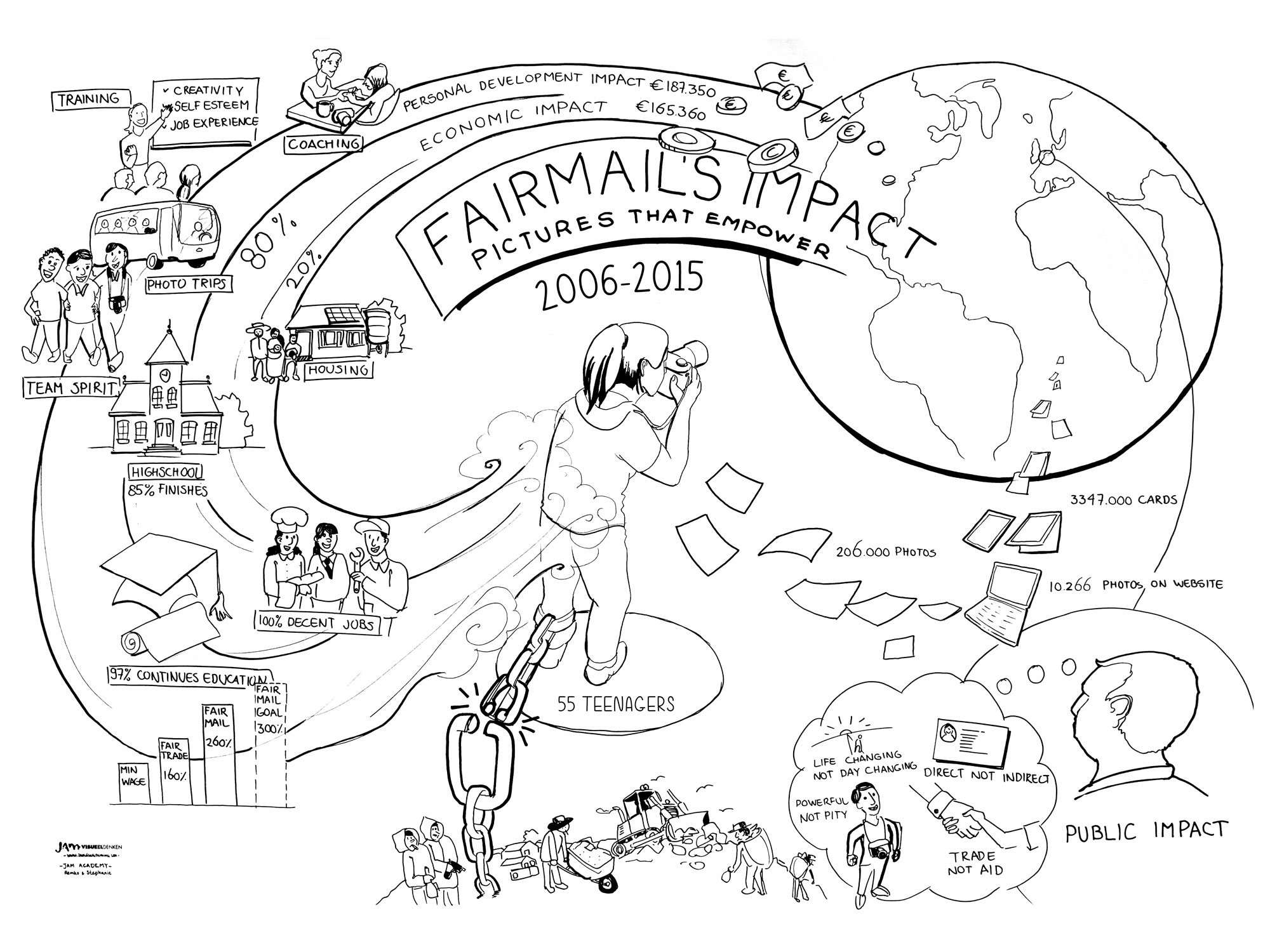 Since 2006 FairMail has sold >3 million cards in 14 countries allowing 55 teenagers photographers to earn >165.000 euro to invest in their own education through the sale of their pictures.
Click here to enlargen the visual about FairMail's input, activities, output, outcome and impact in 2015.
Read more about FairMail's impact here.
This video gives a good impression of what FairMail means to the teenagers: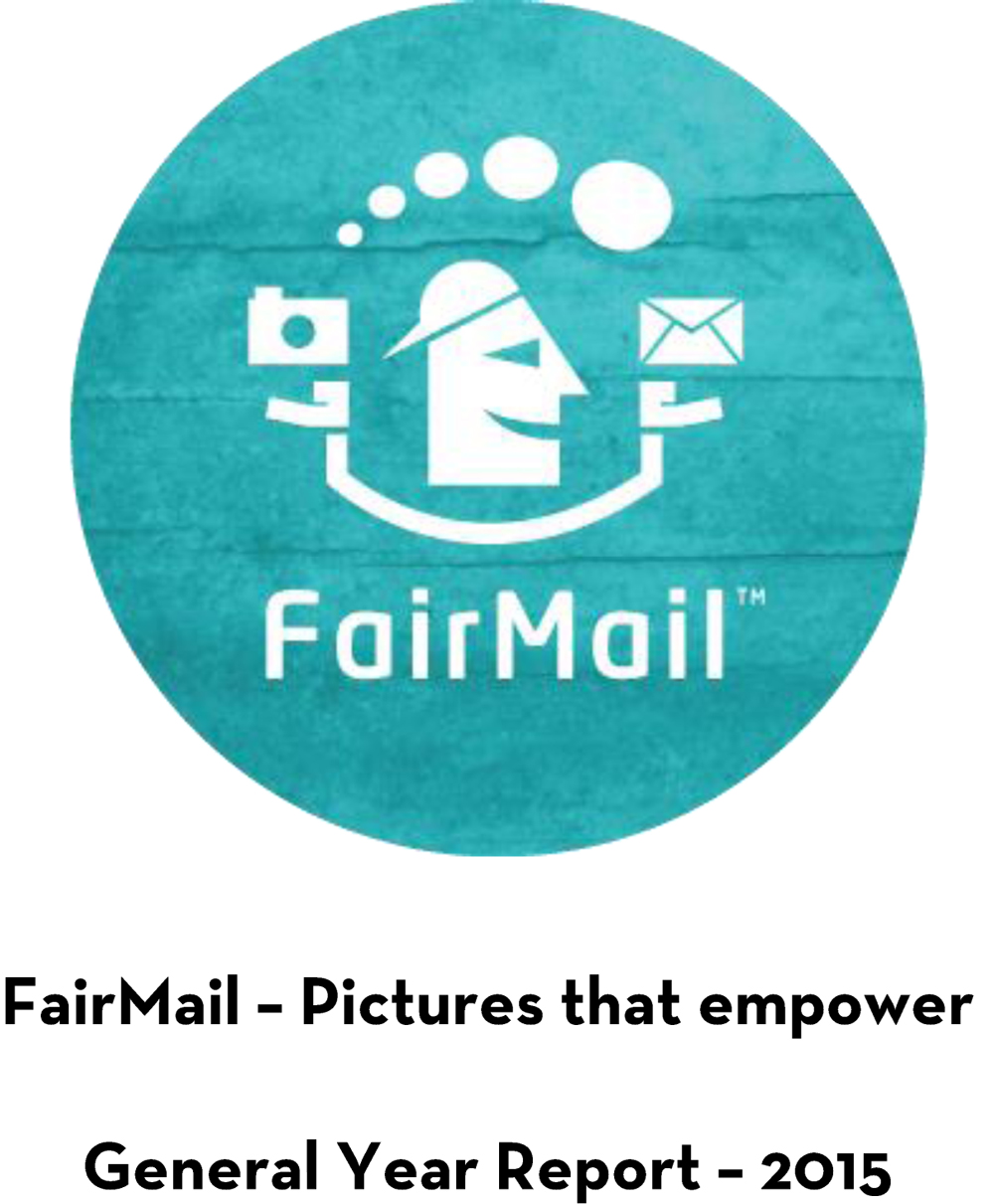 Transparency is one of FairMail's core values. That is why we invite you to read our latest annual report.